September 17th, 2014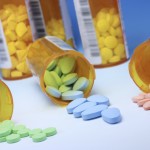 We've told you before about the dangers of sleeping pills and antidepressants. Both drugs put your health at serious risk. And if that's not bad enough? There's a class of drugs that combines them.
Benzodiazepines are extremely dangerous. And they're just about everywhere. Drugs like Xanax, Valium, and Ativan. They claim to treat anxiety, insomnia, and depression. But people also use them for alcohol withdrawal… Even for general muscle relaxation.
It's no wonder these drugs made up for 35% of the 1.4 million prescription drug-related emergency room visits in 2011 alone. And new research reveals another reason to avoid them…
Taking these drugs for just three months may raise your risk of developing Alzheimer's disease (AD) by 51%.
Researchers followed about 9,000 seniors over the course of six years. They found that the longer subjects took these drugs, the higher their AD risk. Even after adjusting for depression and insomnia—two factors associated with AD—taking these drugs made subjects 40% more likely to develop it.
The numbers are shocking. Researchers claim that long-term use of these drugs is a public health concern… That's an understatement. We call it a direct threat to your health—even your life.
Click here to read the full issue...