October 21st, 2014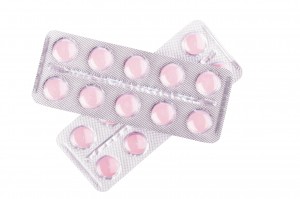 There's a myth among experts… It's that too little estrogen could be enough to raise women's risk of having heart problems. To them, it's no cause to worry. They say this therapy can prevent heart complications as a result of menopause…
But a recent study confirms that's just not the case.
The popular belief is that estrogen therapy (ET) can help support a healthy heart… It's why researchers at the University of Colorado wanted to find out—once and for all—if ET really has heart-protective benefits.
They gathered medical data from 727 menopausal women. For four years, these women got an estrogen patch, estrogen pill, or a placebo.
At the end of the study they found that women taking ET lowered their menopausal symptoms by up to 90%. That's not a surprise. After all, the other women were taking a placebo. They didn't get any form of treatment. It's also not a surprise that the women on ET were more likely to develop breast cancer and other devastating side effects.
But most important of all, they found the ET therapy offered absolutely zero heart benefits. When it comes to your heart, ET isn't just worthless. It could be deadly…
Click here to read the full issue...